No additives
but all the flavor
B

Open your senses,
breath, feel...
you will experience the difference

Ample Pastures of oak and cork
B

Tradition and innovation
for over 100 years

New times, new strategies…
old traditions
New times require new strategies and Chacinerias Diaz has managed to combine technological advances with maintaining and respecting the philosophy in the natural evolution of the product. The initial curing process that uses cool temperatures, as was done since early times, is then completed in natural curing bodegas, where the products age until they acquire the consistency, aroma and flavor of traditional products.
Complying with the highest standards of quality, can not just be presumed but demonstrated. So Chacinerías Diaz has the following certifications authorized by external audits:
Iberian standards certificate
Spanish Chorizo Consortium guarantees the quality and authenticity of these products for international markets.
Tierra de Sabor Guarantees the quality of products processed in the region of Castilla Leon.
Iberian Standard Certificate
Quality Standard for Iberian Ham, Shoulder Iberian Ham and Iberian loin.

Spanish Chorizo Consortium
Chacinerías Díaz is partner and co-founder of SCC and all of our Chorizo meets the standards that guarantee its quality.

Tierra de Sabor
Quality guaranty for products from the region of Castilla Leon.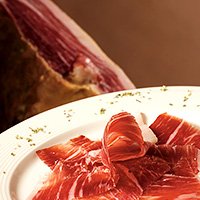 HAMS AND SHOULDER HAMS
Our hams are a perfect product for a luxury table, known for its sweet and delicate flavor. We can explain everything you want to know about our ham, however the distinct flavors will speak for themselves.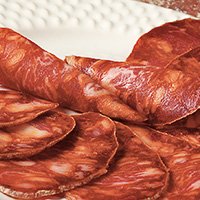 Cutting Sausages
Stars on the most demanding tables, our cured sausages express their true elegance in their cut and texture. With traditional or modern presentations ready to dress your counter.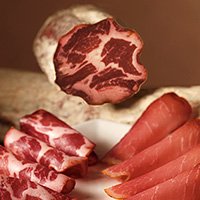 Self-service products
Just as you can have traditional pieces, same quality and curation, you can acquire convenient ready to serve packages, in a variety of distinct formats.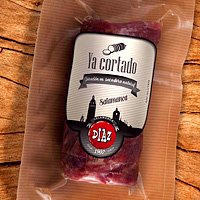 New and exclusive products
Chacinerias Diaz is a company that continues to innovate and stays current with news and exclusive products. Keep informed of all our news!.
Guaranteed Quality
We control the entire production process of our products.
From the pasture «charra»
We have a strong commitment to the development of natural habitats
A HISTORY OF MORE THAN 100 YEARS
As masters of the age-old secrets of curing ham and sausage, Chacinerías Díaz continues to practice the family art. Time has witnessed the evolution of a company that has become a reference for how to craft and produce finely cured pork products. From the beginning of the 20th century, when Pedro Diaz began our tradition in a small village in the hills of Salamanca to the present, Díaz has maintained the same artisanal philosophy of traditional craftsmanship: keeping an eye on the past insures the perseverance of the company in the future.
100 years later, the company manages the entire manufacturing process from breeding & raising their own livestock to producing their own fodder, slaughterhouse and production plant. Each part of the process is specifically designed to meet the highest quality standards. This policy of self-reliance, combined with a century of experience has built the guarantee that our clients receive the best product available.